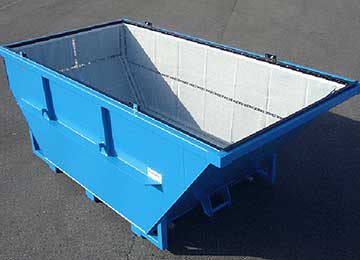 Containers
Waste Equipment is the foundation for companies in the waste and recycling industries. Having the proper and most to date containers, will allow your business to thrive and compete in a very dynamic waste industry. Waste Funding provides companies in the waste and recycling industries the means for financing your variety of containers including:
Roll Off Containers
Front Load Containers
Rear Load Containers
Sludge Dewatering Container
Grease Containers
Self Dumping Hoppers
Our team of professional financing specialists offer flexible and fast programs that will suit your equipment needs.
Equipment. If you need it, let us pay for it.
No matter what the vision is for the growth of your business, Waste Funding will be there to help you obtain the containers you need from the manufacturers and dealers in your industries.